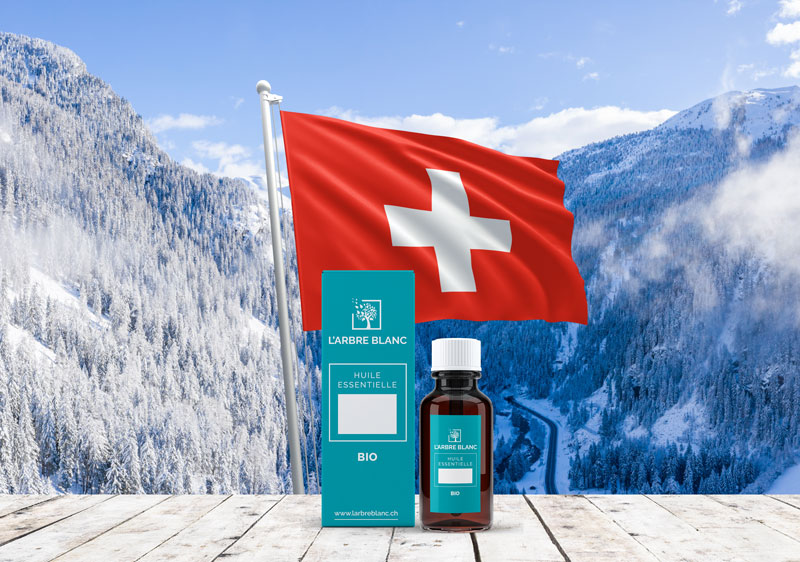 ---
---
The Swiss, lovers of alternative medicine and aromatherapy
Their reintegration into the Swiss Constitution in 2009 is not due to a legal error. For a long time, so-called "complementary" medicines have been part of the life of the Helvetian people. In 2009, precisely, it was considered that 70% of the population had regular recourse to homeopathy, phytotherapy, traditional Chinese medicine, anthroposophic medicine and neural therapy, according to the article in Le Monde .
And aromatherapy? It does not benefit from the same provisions as the practices listed above, and is therefore not reimbursed by federal social security. Considered as chemical products, their use for therapeutic purposes is strictly controlled: only doctors are authorized to use them in consultation. However, essential oils enter fully into the habits of self-medication and well-being care practiced by the inhabitants. The Swiss are indeed among the most frequent consumers of essential oils in Europe!
Switzerland, a privileged land for the production of organic essential oils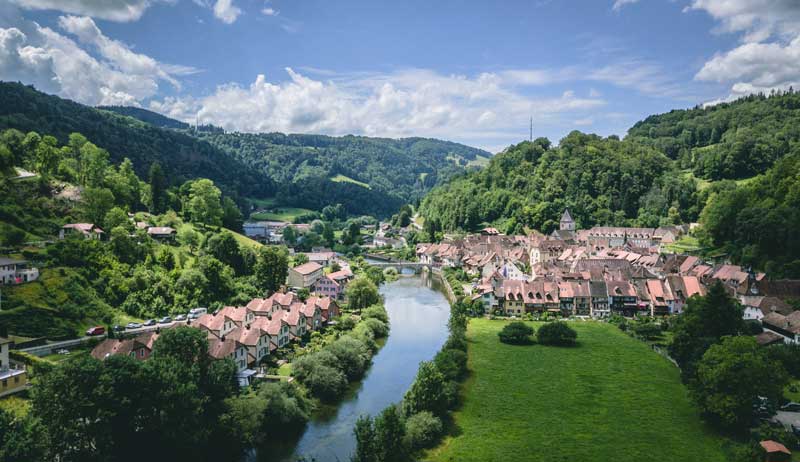 The type of essential oils distilled on Swiss territory obviously depends on its biotope and ecosystem. They are therefore frequently oils produced from mountain or coniferous plants .
In Valais:
The influence of the Mediterranean climate in the upper Rhône valley and in the Valais Alps, as well as the great diversity of the landscapes, allows the cultivation of a wide variety of plants. Scots pine flourishes in central Valais, while spruces are found in Bas-Valais. There are also larches and arollas , which provide excellent expectorant essential oils and respiratory. We also find in the canton plants such as juniper , lemon balm , verbena … So many precious species in aromatherapy!

In the canton of Vaud:
Located in the western part of French-speaking Switzerland, between the Jura, the Vaud Alps and Lake Geneva, the canton of Vaud also enjoys a rich variety of flora. More than 2000 species share the territory, some of which are extremely rare! The producers of essential oils cultivate their organic plantations or practice the gathering of wild herbs. Clary sage, wild carrot, treetop balm, Scots pine, field mint or verbenone rosemary thus come to fill the bottles with their powerful scents!
In the Swiss Jura
In the middle of the mountains, many wild and cultivated species flourish. Organic distilleries can thus offer a wide range of essential oils. Spruces, Scots pines, Larches and other white firs take the lion's share there, but other, more discreet plants have just as many advantages. These are sage, chamomile, lavender, tarragon, oregano or lemon balm…
In the Swiss Alps
These majestic mountains do not only offer a beautiful image of Epinal. They also constitute a precious reservoir of biodiversity. There are trees and plants of high mountain (larch, arolle or juniper) and there are beautiful plantations in organic farming (hemp, sage, verbena, etc.).
Essential oils in Switzerland: organic and quality at the heart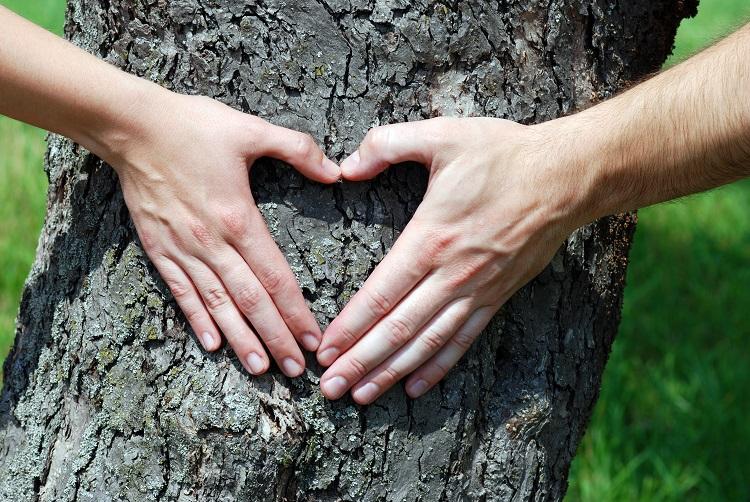 If essential oils produced in Switzerland enjoy such a reputation, in their own country and beyond, it is because a number of distilleries located in the regions of Lausanne, Zurich or Geneva have bet on ethical and organic cultures.
Family structures, carefully preserved traditional know-how , and a passion for aromatic plants and their treasures: these are often the ingredients that make the success of Swiss distilleries. Few of them make their distillates on the territory, anxious to produce in the best conditions, while preserving this natural heritage which makes the beauty of the country.
Producers of organic essential oils in Switzerland?
French-speaking Switzerland is one of those regions of the world where the production of organic essential oils is a fully-fledged and respected craft.
In Valais, the canton of Vaud, the Alps or the Swiss Jura, the organic distilleries offer the benefits of wild plants, harvested wherever they develop naturally. They are also cultivators of aromatic plants that flourish wonderfully in our climates.
Professionals can thus develop a place of cultivation and a production area, which their clients can sometimes discover during a visit. These producers of essential oils in Switzerland are also diversifying by offering their floral waters, organic herbal teas, and other plant-based items for sale.
How are essential oils made?
Did you know? The most common manufacturing method, still used today, was developed in the Middle Ages. However, essential oils were already used from millennia BC , for example among the Egyptians!
Steam distillation:
It is the most used essential oil distillation method in distillery organic , and also the oldest! We owe it to Avicenna, Persian philosopher and physician of the 10th and 11th centuries, who developed the first still to distill essential oil of rose.
The method was then perfected in France, by perfumers from the city of Grasse. What does it consist of?
Spring water is placed in a boiler and the fire is lit.
The water vapor, vaporized at low pressure, is conducted in a Florentine vessel where it passes through plants.
This creates a water vapor loaded with aromatic molecules.
This water vapor then winds along a refrigeration circuit to cool.
Cold water and essential oil arrive in the essence, which separates these 2 liquids. On the one hand, hydrosol (or floral water), on the other, pure essential oil !
The essential oil obtained can vary depending on the organ of the plant being distilled. Some plants are distilled as a "whole plant". For others, only the bark, flowers or leaves are used. Thus, the price of an essential oil can vary depending on the producing organ distilled.
Expression
The manufacture of essential oils by expression concerns exclusively the fresh zest of citrus fruits. Simpler than steam distillation in a still, this method consists of squeezing the "gasoline pockets" of the zest. We are talking about gasoline, and not essential oil, because the water vapor played no role here and therefore did not bring any chemical modification.
How to choose your essential oils?
How can you be sure that you are buying a quality essential oil? Many criteria come into play. The production area, the botanical species of the plant used, the type of crop, the quality of the production…
Thus, an essential oil produced from plants cultivated using conventional farming methods can be polluted with pesticides and insecticides. The latter are particularly found in citrus essences, but there are fat-soluble substances (soluble in oil) that are frequently found in articles from unscrupulous producers.
So, what to do to use organic and pure essential oils, with preserved properties?
To be declared organic, an essential oil must come from plants cultivated under the label "European organic farming" . It can also be associated with the French AB label.
Check the presence of labels managed by reliable certification bodies: Ecocert , Agrocert , Démeter, Nature et Progrès, Certipaq Bio, etc.
On the other hand, the HEBBD and HECT logos are not labels but statements that manufacturers can self-award without any certification. They in no way guarantee the organic origin of the plants used.
Each bottle of essential oil must only mention one country of origin. Also make sure that the country cited is actually a producer of the plant from which the essential oil is extracted. So the Netherlands is hardly known for its production of lemons or tangerines!
The best way to buy a quality organic essential oil ? To supply you with a trusted brand, which displays the most perfect transparency as to the origin and mode of production of its essential oils.
10 essential oils you will not be able to do without
Are you new to essential oils and want to know more about their properties and uses? Here is our list of 10 oils totally essential for your well-being!
Lavender fine essential oil

: This oil from the Mediterranean also takes root in the micro-climate of Valais. Very well tolerated, it offers its many virtues to treat all the ailments of everyday life.
Peppermint : An invigorating essential oil that promotes digestion and drives away fatigue.
The Geranium rosat : The oil of your beauty, to integrate into your daily routine to find a supple and toned skin.
L'Ylang-ylang

: Loved by perfumers, oil Ylang-ylang essential intoxicates us and soothes us with its exquisite fragrance.
The

Ravintsara

: Antibacterial, antiviral and antifungal, this oil supports your body, especially in winter.
The Tropical basil: Not only does tropical basil facilitate transit, but it soothes cramps and pain of digestive origin.
Incense

: A meditative essential oil that contributes to the sacred balance between body and mind.
La

Lemon beds

: This "exotic verbena" and scented soothes nervous tension and flavor your dishes from elsewhere.
L'Epinette black

: Extracted from a resinous tree well known in our mountain regions, black spruce essential oil relieves muscle and joint pain, while cleaning up the respiratory sphere .
Lemon Eucalyptus

: Analgesic and anti-inflammatory, it is readily used in case of muscle aches. It also turns out to be a fairly effective mosquito repellent.
Essential oils, a varied source of well-being
In addition to the famous little bottles that are poured drop after drop into a vegetable oil or an essential oil diffuser, these treasures of nature are now available in many forms. Whether you are looking to give a gift or to discover your favorite essential oils in a new light, these few proposals should blow you away!
Sprays
essential oil sprays are used in the house. The cocktail of purifying, cleansing, antibacterial and / or antiviral essential oils effectively eliminates microbes and viruses suspended in the air. They allow you to clean the atmosphere in winter, in addition to other measures, such as room ventilation.
Pillow mists
The pillow mists with essential oils are designed to delicately perfume your bed linen, while providing you with the relaxation you need to fall asleep quickly. We often find essential oil of fine Lavender or Lavandin, but also citrus fruits such as Mandarin, or citrus leaves, such as Petitgrain sour orange.
Roll-on
The roll-on of essential oils can fulfill different offices. It is applied directly to the skin, at the temples, in the hollow of the wrists or behind the ears. Depending on its composition, it can relieve stress, alleviate a migraine or bring tone and concentration.
Gift boxes
Swiss essential oils can also garnish a gift box! The latter can respond to different themes: fight against winter ailments, relieve athletic pain, remedy stress … As for the discovery boxes, they are ideal for offering a first glimpse of the properties of organic essential oils .
Essential oils from Switzerland: our advice for use
Have you received a box of Swiss essential oils for your birthday and you are wondering how to use them?
An essential oil can allow different routes of administration. Some, more rare, can only be used in one way. What are these modes of use?
Orally, it involves placing a small number of drops on a support to swallow: neutral tablet, dumpling of bread crumbs, spoon of honey, etc. Due to the high concentration of essential oils, it is necessary to favor short-term cures, with a low dosage.
It is also possible to inhale or breathe an essential oil. It is even one of the most efficient routes of administration! In this case, we use a diffuser of essential oils , a bowl of hot water for the inhalation… or a simple handkerchief or drop a few drops to breathe!
On the skin, we preferably use essential oils diluted in a vegetable oil . However, some EOs can be used pure on the skin, always at the recommended dosages.
Another very pleasant way to use essential oils is to dilute them in the bath. In this case, we use a base (cup of milk, dose of shower gel, bath salts) to allow the essential oil to dissolve in water.
Others < a href = "https://larbreblanc.ch/fr/emploi-les-huiles-essentielles/"> methods of using essential oils exist: in cooking, diluted in a cosmetic product…
Beware of overdoses and allergy risks!
An essential oil is not a wellness product like any other. It is a highly concentrated therapeutic substance, presenting risks of toxicity or allergy.
What are the most common risks?
Allergic reactions: Any essential oil can cause an allergy, whatever its dosage, in particular if you are asthmatic or have an allergic ground . Apply two drops of essential oil to the crease of the elbow, preferably 24 hours before use, to eliminate any risk of reaction.
Photosensitization: Certain essential oils, in particular citrus essences < / strong>, should certainly not be used before exposure to the sun, especially in summer. Contact of these oils with UV rays can cause the appearance of dark spots and sensitization to sunlight.
Neurotoxicity: Some essential oils, finally, pose a risk to the nervous system. These are essential oils of Dill, Camphor, Hyssop, Parsley, Thuja or Mugwort . Thus, they cannot enter into the composition of a care for the baby, the pregnant or breastfeeding woman.
What should be remembered to use essential oils from Switzerland and elsewhere safely?
Never use an essential oil without knowing the routes of administration and the contraindications . If in doubt, check the indications mentioned by the manufacturer on its website, or ask your pharmacist for advice.
If you are pregnant or breastfeeding , most oils essential oils are contraindicated, unless otherwise stated.
Avoid leaving bottles of essential oil within reach of children .
In case of accidental ingestion of a pure essential oil, contact the nearest poison control center. Consume several spoons of a neutral vegetable oil , if possible laxative and very hydrophobic, such as castor oil or an edible vegetable oil (sunflower, olive, etc.).
The relative information presented here constitutes a non-exhaustive summary of reference information in aromatherapy. This information is given for information only and can in no way constitute or replace a therapeutic or medical prescription. For any use of essential oils for therapeutic purposes, & nbsp; contact a health professional.
Welcome to the world of Swiss essential oils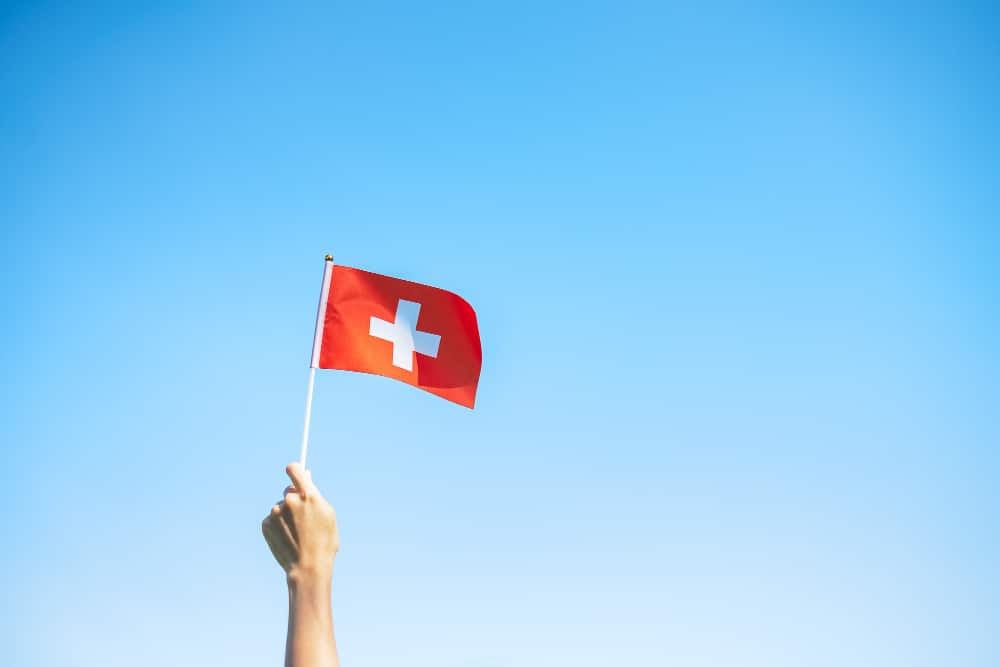 The essential oils produced in Switzerland reflect both our attraction for natural therapies and aromatherapy, as well as the care with which all Swiss producers cultivate their plants. They are also part of an exceptional natural heritage, carefully preserved for centuries.
---
---
Now that you have entered the aromatic universe of the White Tree, take advantage of all the benefits of our generous nature. And let yourself be won over by the well-being that only Swiss plants can provide… Without any chauvinism on our part!