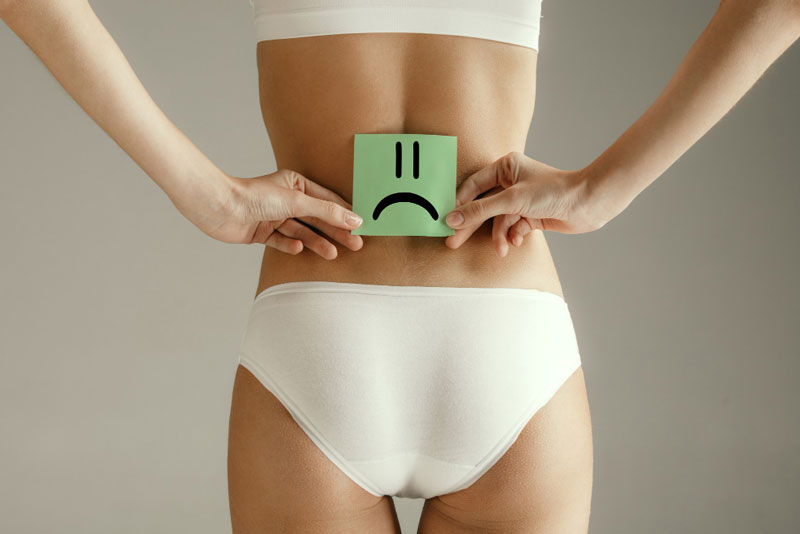 ---
---
Where does lower back pain come from?
Low back pain is pain located on the spine, in the lumbar vertebrae, that is to say in the lower back. Low back pain is frequently referred to as the "back pain" which can immobilize the victim for several days!
Back pain affects 8 out of 10 people in Switzerland, and the lumbar region, along with the neck, is one of the most frequently affected areas. How to explain the occurrence of pain in the lower back?
---
---
Acute low back pain
In its acute phase, low back pain causes severe pain. This can have different causes: intense physical effort, a period of stress … very often, we think that back pain occurs after a wrong movement. However, it is difficult to be sure as low back pain can trigger during harmless movements.
It is even inadvisable to pay too much attention to these everyday movements. Sufferers of low back pain may develop a distrust of performing these everyday actions, believing that they could be dangerous. Yet lack of movement and physical exertion can be just as harmful!
In many cases, it is impossible to know the true origin of lower back pain. This does not mean that it is impossible to relieve or cure them!
Chronic lower back pain
When pain sets in after an acute phase, it is called chronic low back pain. Different factors can explain it:
It was not possible to detect the initial lesion, or it was poorly treated.
The patient is suffering from stress, moral or psychological difficulties, which can maintain the pain.
Prolonged rest and a lack of physical exercise (for fear of movement that hurts) are often the cause of a back pain that lasts.
What to do in case of chronic low back pain?
Chronic back pain can have different causes that are important to determine. A medical, physiotherapeutic and psychological assessment is often necessary. Where appropriate, occupational medicine may recommend sick leave, or even a modification of the work environment itself to prevent a worsening of a musculoskeletal disorder.
If during the acute phase, it is advisable to avoid intense movements and efforts, during the chronic phase, resuming sport generally helps to improve the situation. Other treatments may be prescribed: physiotherapy sessions, osteopathy, cortisone injections, physical exercises, etc.
Sometimes, more comprehensive care is needed, especially when back problems take root in a more complex soil: relationship problems, desire for change at work, general ill-being … In this context, the physiotherapy is frequently part of a complete arsenal of care, aimed at intervening on the body and the mind.
What is physiotherapy?
Physiotherapy is a medical discipline aimed at supporting the patient towards the recovery of his physical capacities. It can therefore be used as part of rehabilitation, in the treatment of chronic pain, or to remedy certain motor development problems in children. The applications of physiotherapy are vast, and can relate to areas such as urinary incontinence, nervous problems… or back pain. This is also one of the first indications for consultation in a physiotherapist's office.
We can thus distinguish several areas of specialization: geriatric, orthopedic, pediatric, cardiovascular and pulmonary physiotherapy.
How does the physiotherapist act on low back pain?
The first definition of physiotherapy comes from the ancient Greek: "natural treatment". The physiotherapist therefore uses the natural means at his disposal to relieve pain, overcome contractures, or correct misalignment. Its therapeutic means therefore include movement, massage, heat, cold, electricity, ultrasound …
The treatment techniques used in physiotherapy are therefore varied:
Therapeutic massage: A treatment that relaxes the muscles and reduces certain swelling. It promotes blood and / or lymphatic circulation. It also has anti-inflammatory properties.
Ultrasound: High frequency sound waves are used to treat deep tissue damage. They reduce pain and encourage the healing process.
Cryotherapy, heat therapy: Hot compresses or ice packs are used to reduce muscle stiffness.
Electrical stimulation: The physiotherapist applies electrodes to the patient's skin. The electric current delivered especially relieves muscle pain.
The physiotherapist takes care to assert the responsibility of the person treated in the healing process. Each patient plays a fundamental role in his own treatment: the specialist remains present to guide and support him.
---
---